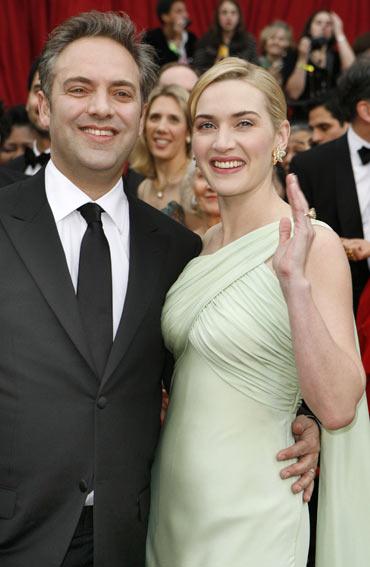 Kate Winslet decided to put an end to her seven-year-old marriage with Sam Mendes 'out of boredom', it has been alleged.
The Oscar-winning actress, 34, and the director, 44, called it quits two years after they teamed up for the film Revolutionary Road, based on a drifting couple.
'She felt bored. When Sam isn't working, he'd just as soon stay home. Kate loves going out... She was the one pushing for the divorce,' the New York Daily News quoted a friend of the couple as saying.
The source further claimed Winslet's steamy scenes with co-star Leonardo DiCaprio in the film were the tipping point.
The friend said that movie 'put a lot of stress on their marriage' and 'Kate came to regret making the movie with Sam.'
The pal continued: 'They've been pretty much living separate lives since the end of the summer. They realized some time ago that they were not a good fit. They were more like brother and sister.'
Image: Sam Mendes and Kate Winslet | Photograph: Lucas Jackson/Reuters