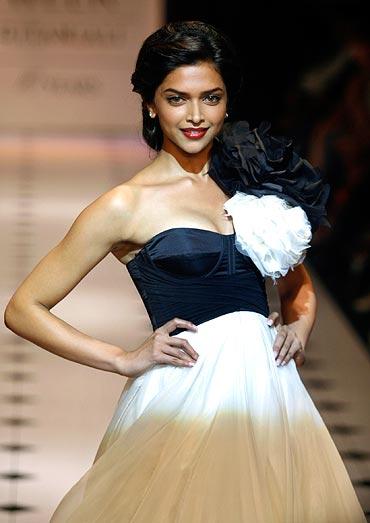 For those involved in cinema the world over, the annual Cannes Film Festival is without question the most happening place to be.
So, later this week, when Deepika Padukone sashays down the red carpet at the 63rd annual Cannes Film Festival, she'll know she's reached new heights!
Even more interestingly, Deepika will be wearing a sensuous sari designed by Indian designer Rohit Bal. Lucky Deepika, because it's Bal's first work since falling ill with a heart ailment and having surgery earlier this year.
Speaking on the issue of whether Deepika should don a Western or Indian garment at the event, Bal revealed in an interview to an Indian daily newspaper, that, 'There's a lot of criticism on why Indian women wear Western outfits at red carpets of premiere events. This year Deepika will show the world how beautiful saris are. She will be wearing a beautiful, super sexy saree.'
In another interview, Bal clarified that the sari would be 'ivory' in colour!
For her part, Deepika seems really, really excited. "It is a great honour to walk the red carpet representing India in Cannes and it's a great joy to work with Rohit again," she told the Indian daily newspaper.
Unfortunately, due to her super busy schedule, she'll only be in Cannes for one day, for the premiere of French film Tournee (On Tour), directed by Mathieu Amalric, which is competing for festival's top prize, the Palme d'Or.
Photograph: Punit Paranjpe/Reuters