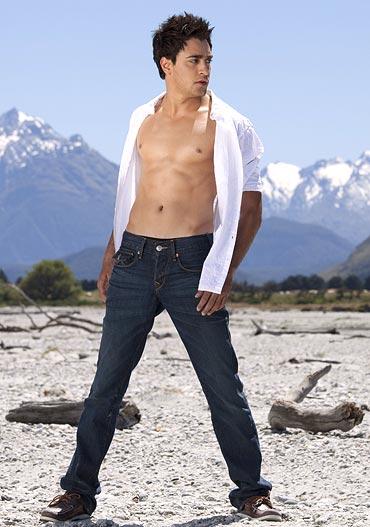 We asked readers to send us Bollywood bloopers that they have spotted.
Reader Manish Sharma shares with us a blooper that he spotted in this year's release I Hate Luv Storys [ Images ].
Imran Khan [ Images ] gets a call from his mom (played by Anju Mahendru) while he is in New Zealand [ Images ]. The phone display clearly reads 021, which would be the number displayed on screen if you get a local call from New Zealand.
But it is explicitly clear that his mother is settled in New Delhi [ Images ].
Have you spotted any Bollywood bloopers recently?
Tell us about your favourite and funniest! Keep the Bollywood bloopers coming, guys!
Also Read: The clock that beat the earthquake
Aamir's googly in Lagaan
An electrifying moment in Tere Mere Sapne
Aamir travels by auto in South Mumbai!
Naseeb's car chase gone wrong!
The howler in Dhoom 2
Aati Kya Khandala? Wrong song, AB!
Aamir: Not always a perfectionist!
Kuch Kuch goof up hota hai!
What is the secret of Ajay Devgn, Kangna's youthfulness?
The glaring goof-up in 3 Idiots
When Salman broke his commitment
When Aamir went wrong!
Ash-Salman's big mistake!
When Big B, Aamir goofed up!
Aamir Khan goofed up in Jo Jeeta Wohi Sikander
Bollywood's movie bloopers