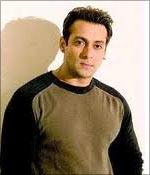 After his highly-criticised comments regarding 26/11 terror attacks, Salman Khan is now considering quitting the micro-blogging site Twitter.
"Looks like I mite hv to get off twitter. Don't want to but wat to do? I think I messed up, so sorry guys, sorry bolne mein koi sharam nahi (I am not ashamed of saying Sorry),' Salman wrote on his Twitter page.
The 44-year-old actor had claimed during an interview to a Pakistani channel that the 26/11 attacks were hyped because "elite people" were targeted. The comments attracted sharp reactions from Shiv Sena, BJP and other political parties, prompting Salman to apologise when he realised his remarks were being blown out of proportion.
"Hurt v hurt, yeh kya? straight thru my heart. My mum n dad yaar my bro's my sisters. family had to go thru torture on eid n ganesh utsav (sic)," Salman wrote in an earlier post.
Salman's father, veteran scriptwriter Salim Khan defended his son and said he is not 'articulate and political'. Meanwhile, some actors came out in support of the Dabangg star. Sonam Kapoor, who made her debut with Salman in Sanjay Leela Bhansali's Sawariya, wrote to Salman on Twitter, "Don't worry people like pulling you down because they are jealous. Totally with you. Lots of love."
Anupam Kher wrote, "Met Salman and wished him for the stupendous success of Dabangg. Don't think he meant what is being implied :) (sic)."
Salman joined the Twitter earlier this year and has got over four lakh followers.